Meet Sisse & Alex – the founders of Himalayan Hermitage
Sisse and Alex met at a Tibetan monastery (of all places!) in Nepal, during a retreat with one of their meditation teachers. Little did they know that one year later they would found Himalayan Hermitage together, but let's go to the beginning of the story…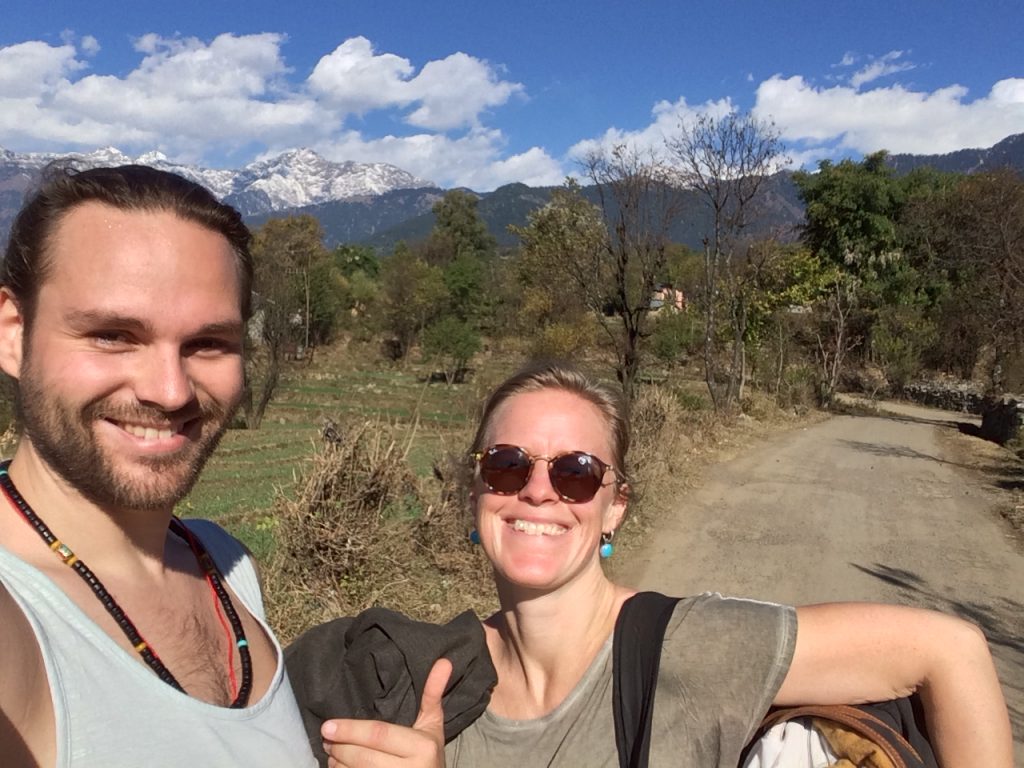 Sisse
A born nomad from Denmark, Sisse has been an avid traveler for the past 20 years – pretty much since she could legally leave home on her own! 2005 was the first time she traveled to the Himalayas. This sparked within her an ongoing love affair with both Nepal and the Buddhist wisdom tradition. Sisse's studies couldn't even keep her settled down – her double BA in 'Educational Studies' and 'Development Studies' led her to the likes of Lebanon, Syria, and eventually back to her first love: Nepal. Moving on to her post-grad at the University of York in England, on 'Post War Recovery Studies', Nepal pulled Sisse back yet again with a thesis on 'Transitional Justice in post-conflict Nepal'.
The first time Sisse traveled to Tibet was in 2007 – this marked a major turning point in her life – every year since, she has guided between 1-3 Danish groups for a minimum of 21 days, throughout the Tibetan plateau. Sisse's powerful experiences of leading groups in the Himalayan region planted the seed for Himalayan Hermitage to blossom years later.
In 2011, Sisse met her main meditation teacher which changed the course of her life altogether: this awakened a commitment within her to prioritize cultivating sanity and peace in her own life, starting at the beginning, with her own mind.
Add Sisse as a friend on Facebook, Instagram or send her an e-mail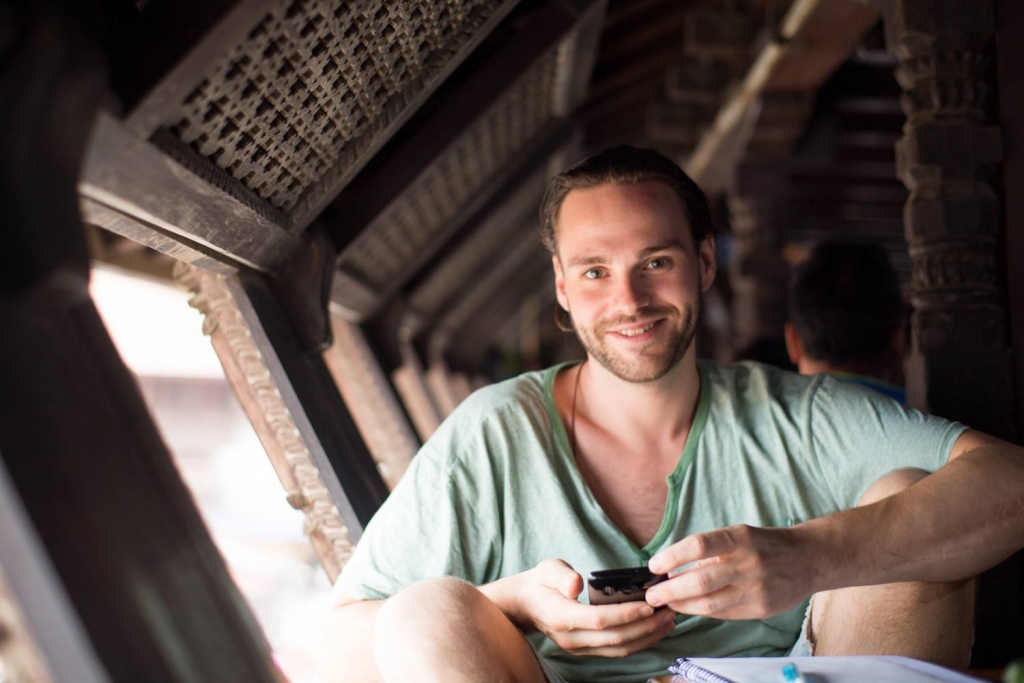 Alex
Born and raised in rural Canada, as a child Alex always gravitated towards the deep, with a keen interest in the mind and the universe. During his teenage years and early 20s, Alex suffered from clinical depression. Throughout many years of trying various therapies and medications, it wasn't until he started practicing meditation daily that he was able to make friends with his mind. 
Alex started out his studies in Jazz music at a conservatorium in Montréal. After these studies he combined his interests in therapy and music by founding a project which utilized the 'drum-circle' environment to explore and cultivate communication skills for those with developmental disorders. 
Because of Alex's interest in psychology, and experiencing first-hand the benefits of meditation practice, he wanted to investigate into where meditation came from. Instead of pursuing a degree in psychology, Alex decided to study Buddhism in Nepal at a university based out of a Tibetan monastery. Here he received a 'classical' Tibetan philosophical education, combined with a modern academic approach. 
His underlying motivation towards studying Buddhism came from a personal experience that, as a whole, the modern psychological system was lacking in something – namely a practical orientation towards sanity. Alex found this wholesome model of the mind (and a methodical approach towards it) within Buddhism, and in particular the Tibetan Buddhist tradition.
But it wasn't until meeting his main meditation teacher in 2015 that the Buddhist path (and its implications on the mind) became clear to him. Buddhism outlines both a philosophical view and a procession of meditation practices aimed to transport one across the ocean of insanity to the shores of sanity. Meditation bridges the gap between a philosophy remaining a philosophy, and its practical application, which results in a wholesome effect on the mind. An authentic meditation master is able to point this out > the path no longer remained an externalised roadmap, but became something tangible, immediate, and hands-on.
Add Alex as a friend on Facebook, Instagram or send him an e-mail